Get Your Brand Heard with DIGITAL SHOUT
Ranked #1 in Google SearchHyderabad's Top Digital Marketing Agency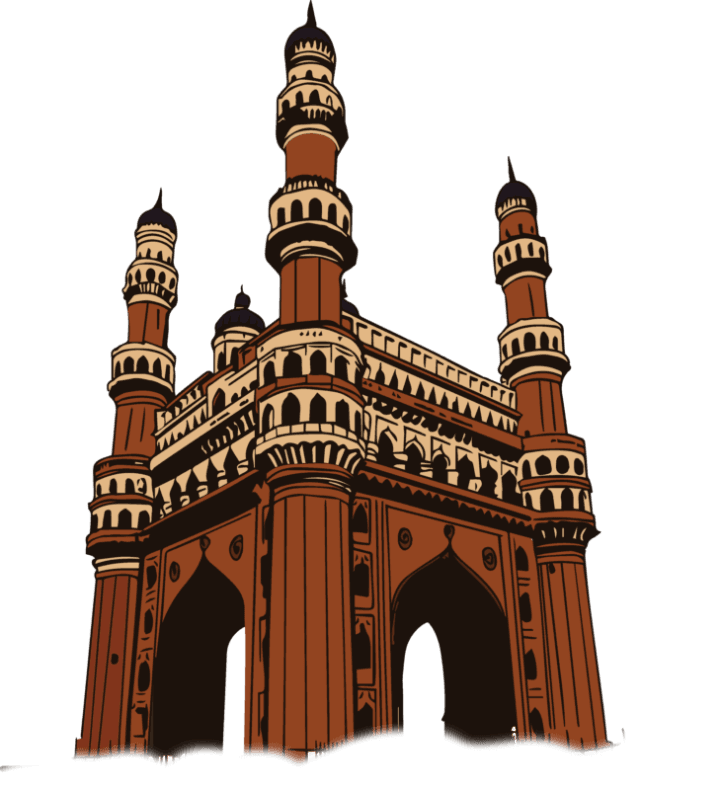 Best Digital Marketing Agency in Hyderabad
The One-stop Solution for All Your Online Marketing Needs
We offer a comprehensive suite of SEO services, from keyword research to link building to content creation. We'll tailor our services to your specific needs. Third, we're committed to transparency and communication, so you'll always know what we're doing and why.
We offer a comprehensive suite of services that helps businesses reach their marketing goals.
If you're looking for a company that can help you with Google & Youtube Ads (PPC), look no further than Digital Shout. Our team of experts are certified in both Google Ads and YouTube Ads, so you can be confident that your campaigns are in good hands.

We're here to help you grow your business and reach your goals.
We offer a wide range of social media marketing services, from strategy and planning to content creation and execution. We also offer a suite of tools and resources to help our clients succeed and we're dedicated to providing the best possible service to our clients.
Websites are a critical part of any business, and we understand that.
We offer a wide range of services, including website design, auditing, and more. We believe that our clients deserve the best, and we work hard to deliver. That's why we offer a comprehensive website design service that covers everything from planning and development to launch and maintenance.
Why we differ
What Makes Us the Best Digital Marketing Company in Hyderabad
Why do shouters shout in a world where everyone is a writer? Because the message has to be heard. It has to be big enough to be read. It has to be loud enough to be read. Why Digital Shout? We are louder.
Exceptional Digital Partner for Your Business Plan
The right proportion of ingredients only makes the best recipe, even in the digital dimension. Try us.
SOME REASONS TO WORK TOGETHER
Our Goal is Client's Success
We provide digital marketing services for startups to enterprises looking for a partner for their digital presence. We work with you, not for you.
Our Vision:
To be the best in the world of digital marketing, helping our clients to achieve their business goals and objectives. We see a future where every business has a strong online presence and can reach their target audiences easily and effectively.
Our Mission:
To help businesses leverage the power of digital marketing to reach their customers and grow their business. We are committed to providing our clients with the best possible ROI, and we are always working hard to exceed their expectations.
Know More on How Your Website Is Performing
Get a FREE assessment report 
If you ever want to make your mark on Instagram, Facebook, or any social channel, go with Digital Shout. The creative team is innate in coming up with highly engaging posts. As by their name, they can literally make a big sound in digital media.
MyFoodXpert Food Consultancy
After thorough research of digital marketing agencies, we decided to give this company a shot considering their portfolio. They proposed for a few changes in the website mentioning that it would help us rank better which is actually happening. Soon after our website started ranking in the Google search for the chosen keywords, the call got increased and was able to do great conversions.
We could not be more impressed! Digital Shout has assisted us right from SEO to PR with incredible results. The team is young who is aware of the current marketing trends which helped us in winning social media marketing well. Just for them. You wouldn't regret.
Best digital marketing agency we have ever worked with. They were just a call away for any information. I would say, a reliable, disciplined, and skilled team. Keep going!
Dhana Fire Safety Systems
Digital Shout is a "professional" digital marketing agency. In our first meeting, they came up with a presentation that helped us understand why is it we have to incorporate a few channels into our marketing platter which made us sign up right away. We did not have to turn back thereafter. Given us the potential leads and desired search engine results.
Want to make your brand SHOUT online?