Digital Shout has expanded its services in Bangalore to work towards the growth and success of your business.
Our Principles:
Strategy
Creativity
Technology
We Are Not Just Digital Marketers; We Are Digital Magicians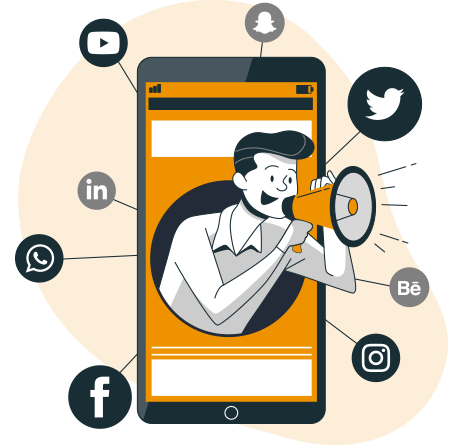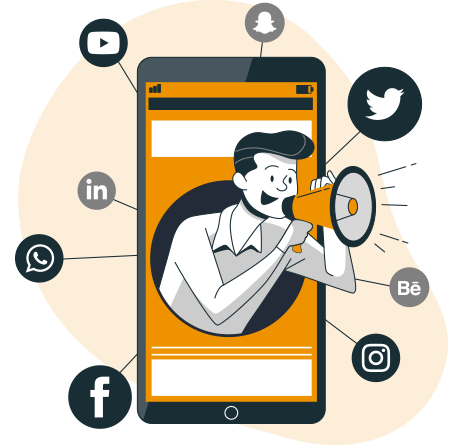 Digital Shout is a full-service digital marketing firm in Bangalore that helps brands connect with their desired consumers.
We develop customized campaigns to achieve our client's business objectives. Because we are a strategic partner with a wealth of experience and knowledge, we are not simply a digital marketing company in Bangalore. Our creative thinking and flawless execution of our client's campaigns are two of our greatest strengths.
We've assisted some of the biggest names in the industry in standing out in the digital world and reaching their target customers through our high-quality services in social media marketing. Digital Shout is operated by a group of committed and enthusiastic professionals with years of hands-on experience producing successful campaigns.
How Digital Shout Creates Digital Marketing Campaigns That Outperform The Competition
Experience And Capabilities
We're Digital Experts. Digital Shout's dedicated group of specialists and consultants have helped our customers develop their online business. We pride ourselves on our unmatched expertise, which is evident in our refined execution of digital marketing campaigns. We offer our clients turnkey digital marketing solutions at a single cost – from website design to PPC marketing. In addition, we're constantly on top of the latest digital marketing trends.
Reach Across Industries
A single customer acquisition strategy can't work for every company or industry; our team is broad enough that we can offer solutions across most markets.
Single Stop Destination
With Digital Shout's suite of digital services, you'll never have to look anywhere else to find what you need – we do right from strategy, execution, and analytics; we do it all!
Customized
Digital Shout has been assisting firms in growing their business on the web for years by offering customized solutions depending on what works best for the industry. So don't be limited by only one type of digital marketing campaign; work with our team of experts who will tailor a campaign tailored to your individual needs and goals.
Creative
We've got the skills to turn your thoughts into reality. Our creative thinking and flawless execution of our client's campaigns are two of our greatest strengths.
Cutting Edge Measurement
Our digital measurement team uses sophisticated tracking technologies and processes to ensure we can keep our finger on the pulse at all times.
We're Always Updating Our Techniques
Regardless of industry trends or changes in technology, our team is always staying up to date on digital trends to make sure our clients are reaping the benefits.
Delivering Profit
Our return on investment is what we stand for! Work closely with our digital marketers who are skilled in creating a digital campaign tailored to your individual needs to produce a higher conversion rate.
WHAT OUR CLIENTS SAY:
Digital Shout has been amazing to work with, and we have seen our reach, engagement, and open rates increase as a result. Digital Shout is professional and responsive, and we are incredibly happy with its service.
I've worked with several other companies before, but none of them has ever given me the results that Digital Shout has. I love this company, and I'm so happy I chose it as my social media marketing firm.
I'd recommend Digital Shout to any business that wants to get on social media to grow their business. They are very professional and knowledgeable about how to do things the right way.
It has been a pleasure to work with you. You have been nothing but helpful and patient. If there are ever any questions, I know that I can count on you to get me the answers I need. You are a true asset to the company, and I am very satisfied with your work.
Having a trustworthy Internet presence is crucial. If you are looking to promote your business or simply make some tweaks to your website or blog, we are the right people to contact.