The Complete Social Media Marketing Agency
Get Your Brand Noticed
Social media marketing is one of the most effective and efficient ways to connect with customers and promote your business. However, many businesses are not using social media to its full potential.
Here are some statistics that show the power of social media marketing:
– 92% of marketers say that social media is important for their business.
– 84% of marketers say that social media has increased their exposure.
– 67% of marketers say that social media has helped them boost their website traffic.
– 58% of marketers say that social media has helped them generate leads.
– 54% of marketers say that social media has helped them close sales.
As you can see, social media marketing can be a very powerful tool for businesses. If you're not using social media to promote your business, you're missing out on a huge opportunity.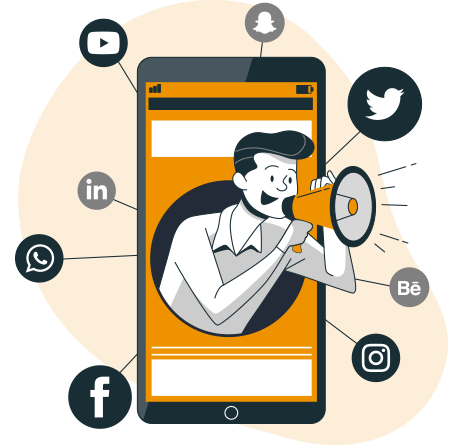 More than 60% of marketers use social media as part of their content marketing strategy. That's because it's easy and cost-effective! Social media is available on every platform — from mobile devices to laptops and desktop computers — so it's a great way for small businesses to get their message out to as many people as possible.
Small businesses don't have the budget or manpower required to create traditional advertising campaigns, but they can use social media as a way of building brand awareness and driving traffic back to their website.
Social media marketing is a great way to connect with your customers. Social media marketing helps you build relationships with your audience. It can also help you reach out to new customers, gain insight into what they want, and increase your business's visibility. This makes it easier for you to engage with them on a personal level, which increases the likelihood that they'll buy from you or recommend your product or services to others.
Contact a social media marketing specialist like us to improve your business's reputation and connect with new customers.

Social media marketing has become an essential part of any business's marketing strategy. If you are not using social media to promote your business, you're missing out on a huge opportunity to grow your brand and engage with your customers. If you're a business owner and you're looking for a way to increase your online exposure, look no further than Digital Shout's social media marketing services. We can help you get the most out of all social media accounts by using relevant content, engaging with followers and creating a brand that stands out from the crowd.
Social media marketing is a great way to increase brand recognition, drive sales and generate leads. With Digital Shout's social media marketing services, we can help you get the most out of your investments in time and money by providing you with expert advice, guidance and support every step of the way. We will help you understand how to best use each channel for maximum impact and effectiveness. Our expertise means that we can create custom strategies based on your specific needs, goals and objectives.
Why You Should Choose Digital Shout For Social Media Marketing Services?
We are a full-service agency with a team of experts who are passionate about social media and marketing.
We have a proven track record of helping our clients achieve their desired results.
We are always up-to-date on the latest trends and best practices.
Digital Shout is the leading provider of social media marketing services. The wide range of services, from social media management to influencer marketing to content creation makes us stand out of the crowd.
The highly experienced team has a deep understanding of how to use social media to achieve your marketing goals.
We work with a wide range of businesses, from small businesses to large corporations, and develop tailored social media marketing strategies. Contact us today to learn more about our social media marketing services and how we can help you take your business to the next level.
Is Social Media Marketing Essential to Business?
The jury is still out on whether or not social media marketing is essential to business. Some experts believe that social media is a necessary tool for marketing in the modern age, while others believe that it is not essential and that businesses can succeed without it.
There are a few key factors to consider when making a decision about social media marketing. First, it is important to understand the role that social media plays in the modern marketing landscape. Social media platforms like Facebook and Twitter provide businesses with a way to reach a large audience of potential customers.
In addition, social media can be used to build relationships with customers and create a brand identity. However, social media marketing requires time and effort, and there is no guarantee of success. businesses should also be aware of the potential risks associated with social media marketing, such as negative publicity and privacy concerns.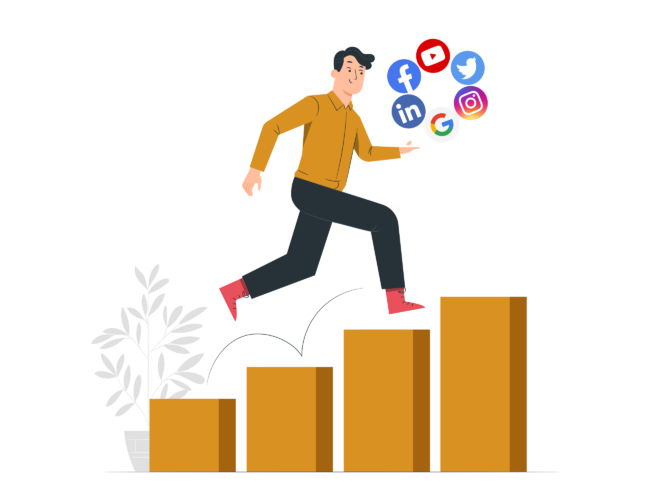 The good news is that it doesn't take an army of employees or millions of dollars to implement a successful social media strategy.
All you need is an effective digital marketing strategy like Digital Shout.
Talk to us today.