Google Ads Agency in Hyderabad
The Role Of PPC Advertising
Google Pay-Per-Click Advertising (PPC) also known as paid marketing is a powerful online marketing tool to become known in less time. Yes! Even if you are a decade late compared to your competitors, you still can climb up the ladder with little tweaks and twists of optimization. Digital Shout is a leading Google Ads company in Hyderabad that has shown results rather said. Our recipe for transformation begins with a one-on-one meeting with the client. We prefer talking business benefits to buzzwords. Digital Shout emphasizes more on the user experience instead of search engines. Because Google loves you only when everyone else does.
A wise man once said that doing business without advertising is like winking at a girl in the dark. You know what you are doing but nobody else does. We could not help but nod. Business is a game played for fantastic stakes and you are in competition with the experts. If you want to win, you have to learn to be the master of the game.
IS PAY-PER-CLICK MARKETING RIGHT FOR YOU
The next is obviously, why Google Ads? Why should I get PPC services?
Hang on to us! We tell you. According to a study, PPC could increase the leads' funnel and sales numbers by 50%. FIFTY. For any sort and scale of business, paid advertising could drive immediate results and pulls in quality traffic. The compelling reason to integrate PPC advertising into your marketing strategy is that it contributes to business goals. In an era of thought leadership and content marketing, PPC can foster the middle ground of nurturing and serving the middle of the funnel through newsletters, contests, push notifications, etcetera. Google Ads (PPC) services in Hyderabd could literally act as a torchbearer in converting browsers to buyers!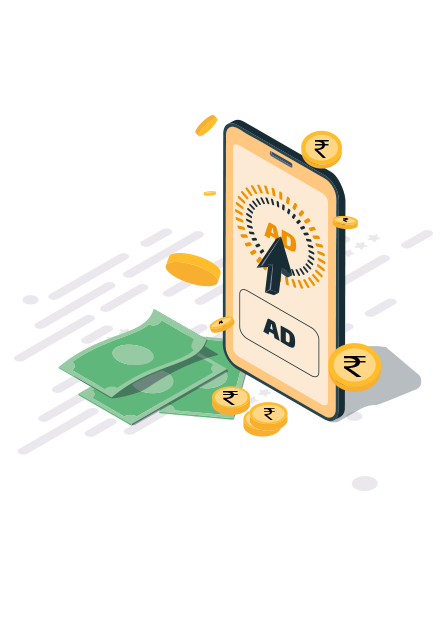 What difference does it make to my business?
Profitable Pay Per Click Requires A Perfect Blend Of Mathematics And Strategic Planning Explained
Humans do not take a step forward for anything unless it brings them something. It is a known fact. Therefore, we are listing the benefits you obtain from PPC services and let you decide the next step.
Track Conversions
Statistics are available, campaign results are clear, and the user flow is demonstrated. You do not get this crystal clear attribution in other marketing channels. 
Highly Targeted
Just like organic search, you can also target the customers by keywords. However, through PPC you can target consumers by their demographics, interests, online behavior, location, and much more. It promises precision.
Find Niche Keywords: Long-tail Keyword Strategy
We are on a mission to build, grow and maintain loyal communities at every touchpoint. This means you can accomplish your business goals through digital marketing. Cras mattis iudicium purus sit amet fermentum at nos hinc posthac, sitientis piros afros.
Pay for Action
The best thing about PPC services is that you only pay for an event or an action. You only gotta pay when someone clicks on your advertisement. For instance, if your ad has reached 10K but none of them has clicked on it, you need not pay a dime. See, all balls are in your court.
Since you have got reasons to choose why PPC, spare us a minute to spill the beans on why Digital Shout?
We could boast about our achievements for straight two hours and how proud we are today as a leading Google Ads agency in Hyderabad. But we won't. The reason anyone should choose Digital Shout is the fact that we work with you. Digital Shout treats you as a partner rather than a client because we believe that when our business objectives meet yours, we will get the results we both want.
And, oh, one more reason. Digital Shout ensures to maintain all the marketing reports in plain English terms. Simple, subtle, and crisp.
Still figuring out whether you need a PPC company in Hyderabad? Why don't we just talk? We are a call away.