The Premier PR Agency In Hyderabad!
Are you looking for a way to get your brand noticed and make an impact?
Are you looking for an experienced, creative, and efficient Public Relations firm?
Look no further than Digital Shout.
Digital Shout is the fastest-growing public relations agency in Hyderabad.
We are one of the leading PR agencies in Hyderabad that has been providing effective PR solutions to our clients for years.
At Digital Shout, we offer a wide range of services, including media relations, content creation, strategic partnerships, social media management, event management, advertising campaigns, search engine optimization, and more.
From media relations and influencer marketing to content creation and creative campaigns, our team has years of experience creating effective strategies that will drive engagement and interest from your target audience. We understand the marketplace's competitiveness and are committed to helping you reach new heights.
Why Choose Digital Shout as your PR partner?
Public relations is an integral part of any business, and creating and implementing effective strategies is essential for success. The main goal of a public relations strategy is to generate positive press and build strong relationships with key stakeholders. To do this, creating an action plan with specific goals and objectives is important. This plan should include methods for getting the word out about your business, such as advertising and social media campaigns, as well as tactics for building relationships with the press and other influencers. It's also important to consider crisis management strategies in case the need arises. An effective public relations strategy can help ensure your business is seen in the best possible light.
Digital Shout is the perfect partner for your public relations needs. We are a full-service agency that specializes in helping brands and businesses build their reputations and reach their goals. Our team of experienced professionals can help you create effective campaigns that drive results. We understand the rapidly evolving digital landscape and use creative strategies to ensure that the right people hear your message. We also provide a wide range of services, from media relations and content creation to influencer marketing and crisis management. Digital Shout is dedicated to helping you succeed and reach your goals, so if you're looking for a reliable public relations partner, look no further than Digital Shout.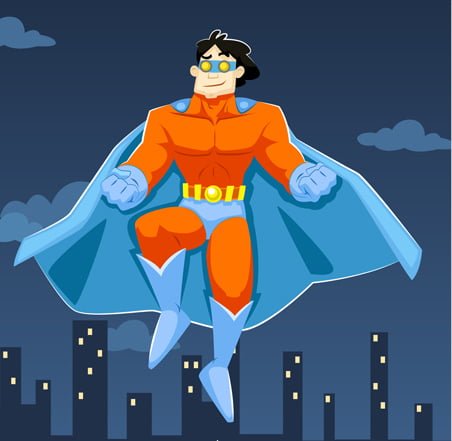 Our Killer Future-Proof PR Strategy:
Digital Shout is a full-service public relations agency that offers a wide range of services, from thought leadership to social media to earned media, online reputation management to crisis communications, we take a comprehensive approach to PR, combining digital strategy with traditional marketing tactics, that helps you create and distribute content that tells your story and builds your brand. We help you reach your target audience and communicate to get your story out there. Our services are designed to get you the attention and recognition your brand deserves.
Content Marketing
Our experts are specialized in sharing the correct information with the right places and people. We come out of our standard shells to create and curate the apt content for you and your brand. All we need is a brief to shoot out classic PR content.
Social Media
A key part of Digital Shout's PR strategy is leveraging the power of social media. The company leverages various platforms such as Twitter, Facebook, and Instagram to reach large audiences and create meaningful conversations.
Crisis Communication
The team is ever ready with a personalized bullet-proof crisis plan and protocol that assists our clients in sailing through an imposing situation. In addition, we ensure our strategies address the problem, identify responses, and monitor the media.
Influencer Marketing
Our network of contacts in traditional and digital media gives us access to influencers who can help spread the word about your brand. Regardless of your target market, businesses can ensure that their message is heard loud and clear with our influence outreach.
Our Network
We specialize in developing strategies that enhance your brand visibility while creating positive perceptions and driving ROI. With our vast network of industry contacts and connections, we can also assist you in getting featured in prominent magazines and newspapers. Our commitment to quality service has earned us many accolades from our clients and industry experts.
We work with businesses of all sizes, from start-ups to established corporations. Our passion lies in delivering tailored strategies that have tangible results, which is why we take the time to listen carefully to our client's goals before developing plans tailored to their unique needs.
Digital Shout is your reliable public relations partner
We make sure that your business is seen in the best possible light.