Unlock Your Business's Online Potential with Digital Shout in Vishakhapatnam
Are you looking for a digital marketing agency in Vizag to elevate your online presence? Look no further than Digital Shout! We are a full-service digital marketing agency that can help you achieve success through our three-pillar approach: Strategy, Execution, and Analytics.
At Digital Shout, we pride ourselves on delivering customized digital marketing solutions tailored to meet your business's unique needs. Our team of experts works closely with you to understand your business goals and target audience and create a well-thought-out campaign that combines creativity with expert execution.
We offer a full range of online marketing services, including Search Engine Optimization (SEO), Pay-Per-Click (PPC), Reputation Management, Social Media Optimization (SMO), and Social Media Marketing, to help you reach your target audience effectively. Additionally, we provide branding, design, website development, and other services to give you the best chance of success in the digital world.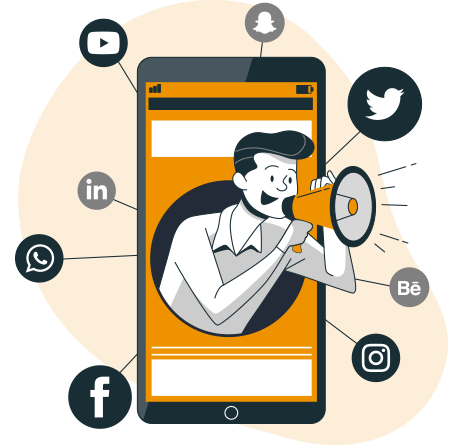 Why Choose us
An array of online Marketing Services
At Digital Shout, we understand the importance of a strong online presence in today's digital economy. That's why we offer a comprehensive range of digital marketing services designed to help businesses like yours succeed in the online world.
We Focus On Your Success
Our clients' success is our success. We take on each marketing challenge with the goal of exceeding your goals, no matter what they may be.
A Fresh Approach
We only work with clients that are a good fit for our strategies. This allows us to give your business the attention and focus it deserves so you get the results you want.
We Live And Breathe Digital Marketing
Digital Shout is one of the top digital marketing agencies, and we won't stop working until your business achieves true online success. We will help raise your brand awareness and increase your online presence through our digital marketing strategies.
Top Digital Marketing Agency in Vizag
So if you're looking for a top digital marketing agency that is dedicated to your success, look no further than Digital Shout. Let us help you increase your online presence and reach your target audience with our expert digital marketing strategies.
Invest In Your Success
A Full Suite Of Digital Marketing Services
We are a full-service digital marketing agency in Visakhapatnam, offering clients a full suite of digital marketing services that cover social media marketing, SEO, content writing and more.
Professional Team
We have a well-trained team that is skilled and experienced in digital marketing services in Visakhapatnam, who work around the clock to provide you with the full suite of digital marketing services.
We Have Well-Equipped Office
We have a well-equipped office with the latest tools and software for digital marketing services in Vishakhapatnam.
CLIENT REVIEWS
Know from our clients
"Digital Shout has helped me so much with my digital marketing. Since working with them, I've seen a huge uptick in engagement and reach. The best social media marketing company in Vishakhapatnam. Highly recommend!"
"I was really struggling to get my business off the ground and Digital Shout was there to help. They leverage deep marketing expertise and a human approach with technology to build effective strategies for our business. They're an amazing team that knows their stuff."
"If you're looking for a Digital marketing company in Vishakhapatnam that can help you with all aspects of your online presence, from social media marketing to SEO, you need to check out Digital Shout. It is a full-service digital marketing company that has helped countless businesses in Vishakhapatnam grow their online presence and reach their target audiences."
"Digital Shout has helped our business grow in ways we never thought possible. Their top-notch digital marketing services have helped us reach a wider audience. We highly recommend them to any business looking to expand its online presence."
Take your business to the next level with Digital Shout!