Like, seriously? Online reviews are the best thing ever?
Hard to disagree with you. But, yes!
Can you remember the time you saw something and you just had to tell your friends about it? Or the time you had the most scrumptious meal at a restaurant and want to recommend it to others. Having easy peasy access to the internet has radically changed the way people shop and do things. We can share anything from everything at our fingertips to anyone across the globe. It has become that simple. But why just share with your family or friends? With the crowd-sourced online review sites like GoogleMyBusiness, Yelp, Facebook, and TripAdvisor, you can share your best(or worst) experience.
So, the next question, why do online reviews matter?
Thanks to the search engines and social media apps, the information has become incredibly easy to access. Customers like to be assured that they are getting the value for the money they are investing in. End of the day, they trust what is said about you rather than what is said by you. In fact, a whopping 90% of the consumers consider online reviews into account before making their purchase.
According to the most recent data, Yelp – the major force in local business has gained over 150 million reviews on various devices each month. The review space has given birth to a harness shift in consumer behavior making it the best marketing channel. It does not matter if you fit in Forbes 500 or SMEs, the one thing you can do to drive customers towards your store is to take control of the reviews.
Read on to learn the benefits you could get from your online reviews.
1. Manage Buyer-Decision Making
Reviews condition people. Human minds are malleable. We easily get impacted by words. Let us deal with it this way. If a consumer is going through reviews on GoogleMyBusiness or Yelp, it is to be understood that he/she has the urge to buy that particular product. That is what prompted them the search in the first
place. Isn't it? Think about it.
Review sites are more like tractor beams that pull the browsers towards your business exactly when they are looking to spend money. The excellent reviews and 5-star ratings push them to give you a shot. 88% of the customers trust online reviews as much as personal recommendations. If done correctly, you can literally get into the browsers' head and make them purchase your product/service.
2. Make you more visible in the Search Engines
In business, it is never who you know, it is always who knows you! Even Google admitted at one point that web pages with reviews that come with a keyword or a place are found to rank higher in SERP. The first step is to claim your space on Google My Business.
If you observe local search results, Google gives us the local pack first followed by the localized organic results. A well-managed listing with strong reviews and ratings is likely to top the local search and even feature in the local pack. You need to have a minimum of 5 reviews in Google My Business to display the review stars as your highlighting feature of local search results.
3. Let'em Talk. Let'em Market for You.
Much like word-of-mouth, the reviews(positive/negative) have a way of quickly spreading. Positive reviews are nothing less than a marketing campaign as they are forever on work mode providing a constant positive image of your business. Do not just leave them to reviews sites, share them on your social media handles like Facebook, Twitter, and Instagram. Ask if you can tag them in the post which makes it look more credible to the viewers.
On the same note, do not ever leave or delete negative reviews. Do not let them break you. You cannot please everyone. The negative reviews might make the to-be-customers step back, but, you can make them step towards you. Respond to such reviews right there, ask them what went wrong, ask them if you can do anything to fix it. Take it as an opportunity to act smart. Let'em realize they matter to you. You can also offer a special discount or coupons for them accepting your mistake. Having balanced reviews give the business a legitimate look. Do not worry.
We hope you get the importance of online reviews in the business. But, how do you ask customers to leave reviews? What do you do to make them give a rating? A simple verbal or face request is not enough. What if yours is an online store? How do you make ends meet?
"I will send a message or ask them to write an email for a review. Duh! What's so hard?"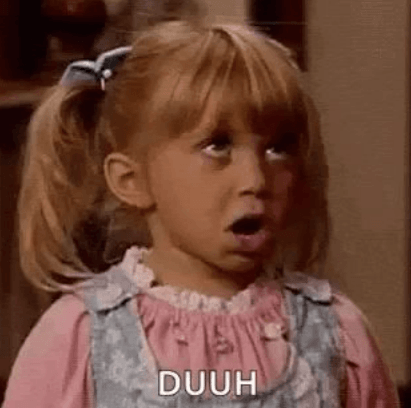 Bro, the average email open rate is 22.1% and you really expect they'd open and write a lengthy email? It seems hard now. Right? That's why you do not just ask for a review, you persuade them to give you a review. In a creative way. So, let us know how to ask for reviews?
1. Make them laugh
Do you know that we easily get attracted to someone who makes us laugh? Humor can take you anywhere. A well-known tour company went like this, "if your tour was less than a 5-star experience, please do not tell my boss, and if it was, please drop your review." Your tone matters as much as your words. If you could draw a little smile on your face while they are stuck at their computer, oh boy, your job is done. Odds are you could even change their opinion enough to give a 5-star one which would have been 4-star. You never know. Take your shot.
2. Watch out for the moment
Approach them at their peak moments of happiness. Well, right after they receive the purchased goods? Yaaaassss!! Who wouldn't feel cloud nine holding their dreamy shirt or listening to their favorite song on the newly-bought headphones?
You got it, right?
3. Give them a reason
Honestly. They have bought your product and you are asking for even more. Dude, what is that?Uh, no! This is where your words matter. Tell them why do they need to give a review of your business. For instance, " leaving a review supports the independent sellers you buy from and sharing your experience helps future buyers. Please help us reach our dreams to make others' dreams come true."
Need help in optimizing your online reviews? We are just a call away.
Content Credits – Sravani Katta (Content Writer )